Pokémon GO And How Your Digital Marketing Efforts Can Benefit
You may have seen groups of people roaming with their cell phones in random locations.  They aren't lost,  just playing the overnight sensation Pokémon GO.  This is by far the most popular augmented reality app ever in the United States and across the world.  Usage has exceeded that of Twitter.  Augmented reality is not a new concept. For years there have been applications and specific marketing efforts focused on and around augmented reality.  Pokémon GO has capitalized on this technology while being nostalgic to those in their late twenties and early thirties who played the original games.  With so many people out and playing, local businesses and brands can capitalize on this craze.  We will dive into some of the current and future ways this can be done.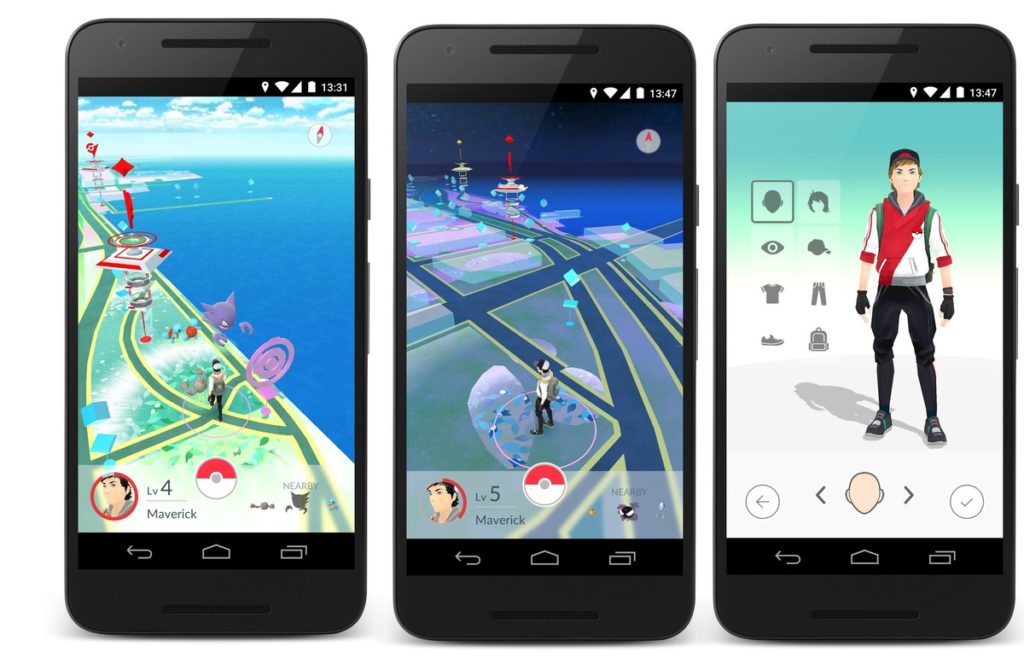 Poké Stops
Within the app Poké stops are where you can re-up on items needed to play the game like poké balls and potions.  Currently Poké stops are usually in high traffic areas in or around stores and restaurants.  Currently businesses can offer giveaways, sales, and other promotions to players that visit a store or restaurant location.  A feature in the game currently is switch to a picture mode where you can take a picture of the Pokémon you are about to catch in augmented reality or a real world setting.  This can be taken advantage of by asking people to take pictures while catching in certain locations to get some type of incentive in return.  You can also ask fans of your brand to post images of  Pokémon with your specific product for some type of incentive like a promo code.  This is an ideal strategy for businesses with brick and mortar locations.
Pokémon Gyms
Gyms are often found in or around highly populated or traveled areas usually very close to businesses.  You can offer specific discounts for Pokémon players.  Anything that may get them in the door.  McDonald's has been rumored to be in talks to have every restaurant location either be a Pokémon gym or a Poké stop.  Businesses can also offer the Pokémon trainers that control the gyms specific incentives.
Companies Sponsoring Specific Game Functionalities
If brands being able to advertise in the app comes into play, there are many ways they can gain exposure.  Sponsoring or having limited time items like Poké balls with a logo is one way.  Branded Pokémon gyms and stops will also be an easy introduction into branding.  Within the app you also have the opportunity to design your character's look and clothes.  Clothing brands can sponsor specific character dress that would either be free or offered within the in app item store that would be a constant reminder of the brand in the game.  If functionality like Pokémon trading and seeing other players within the app happens, there will be a constant reminder of a brand that lives within the app.  Companies may in the future work with the app developer to have super rare Pokémon only be able to show up at or around their locations which would greatly boast foot traffic to these locations.  The possibilities are endless in terms of how this app can be monetized.
Incorporate Pokémon Content Within Your Content Strategy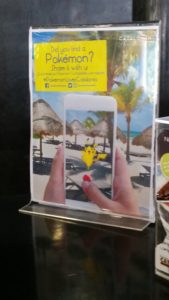 Since Pokémon is popular right now use that.  Ask your fans on social to post and tag your social accounts or use your branded related hash tags.  Ask questions of your fan base around the game if you know they fall into the demographic of those playing.  I recently returned from a trip to the Caribbean where one of the resorts I stayed at did exactly that.  They asked for vacationers to take pictures around the resort while catching Pokémon. It didn't hurt that the resort had 3 Pokémon stops and 1 Pokémon gym which was nice for guests that were still active playing the game they love on vacation.
Whenever something comes out online that has a large user base I would recommend trying it yourself and becoming an early adapter.  Learn functionality.  Think about how you can utilize from a marketing perspective and how it can benefit your clients.  With the resurgence of Pokémon through Pokémon Go, other games may follow in that direction.     My name is Roman Prokopchuk the founder of Nova Zora Digital, and I love all things digital.  My company is here to help businesses and brands of all sizes succeed online.