Everyone Should Be On Instagram Regardless of Industry
If you aren't on Instagram you are leaving a lot of social activity on the table. Regardless if you are an individual or a brand, Instagram continues to be a viable platform to grow your brand and drive engagement.  With new features constantly being added,  there is something for everyone at this stage of the game.  It can act as an additional trust factor for taking that ever so desired action or directly drive sales.  B2B companies have shied away from using the platform, but everyone can benefit from the exposure.
Direct Messages
Still one of the best networking tools on any social platform.  Currently you still have the freedom and access to reach anyone you want directly.  This is important to build business relationships, connect with influencers, and communicate with potential clients.  Settings may be updated in the future, but you can have a lot of success making real connections.  Don't be generic.  Tailor each message for greater results.  Be open to delivering value and not simply asking for something.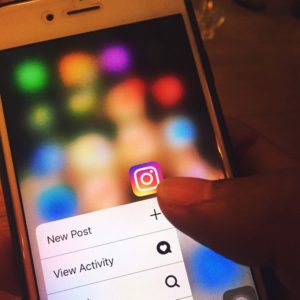 Stories Feature
The popular feature that Instagram introduced after Snapchat, is one of the best ways to amplify your reach on the platform. With approaching algorithm changes, and organic post reach dropping off, it is important to find ways to break through the barriers. The location tag in Stories is a great way to reach geo specific audiences. Testing this personally, I found at least 10 times growth in Story views with when a geo tag is added. It is a great way for local businesses to make the surrounding communities aware of their presence. Create Stories for promotions and deals, and add the location you would like to reach essentially hacking the feature. Eventually it will be limited to your current location, but for now the option still works.
Add a hashtag to further amplify the Story. Tag other accounts in the Story for more visibility. I would also save your stories in order to reuse the content. Like with everything else, it is important to test different formats to see which resonate the best. The Boomerang and Rewind formats are consumed well by younger demographics. They are short enough to get the point across, or even to connect more than 1 continuous message. If you do decide to go Live, you have a 24 hour life cycle after your Live post ends. Video formats tend to do better than static images in Stories. If you'd like to use the word optimization, you need to optimize in order to attract the desired audience and desired outcome. There is an over saturation point for Stories as well, which will result in viewer drop offs. Don't create simply just to take up space. The better to post something over nothing mentality doesn't hold true. If you post a bunch of nonsense that doesn't align with your brand message, you run the risk of making your followers numb to the noise.
Growing Your Instagram Community
Follow the people important to you and turn on post notifications.  If you are looking to grow your community try focusing on the attainable.  If you have 100 followers, you have a higher chance of connecting with those with 500-1000 follower sover people with 10,000-50,000 for example.  If you do follow an individual or company, you have the highest chance for a follow back when you also like their post(s) and comment on content as well.
The other component of growing your community and reach is the content you post.  Stay on course with who you are and what you are trying to achieve.  Test different types of content both static images and different types of videos.  Include a  mix of branded and unbranded hash tags.
Regardless of what you decide to do.  Be genuine and real.  Show how you or your company is.  Be consistent an constantly test.  What is stopping you from success on Instagram?